Primoris Academy students have multiple ways to showcase their understanding, skills, and analysis of their learning. One way is through team-based competitions. This optional involvement is an extension of the class curriculum that focuses on developing critical thinking, systems and design thinking, and logic thinking as well as team collaboration. A subset of their noteworthy accomplishments includes: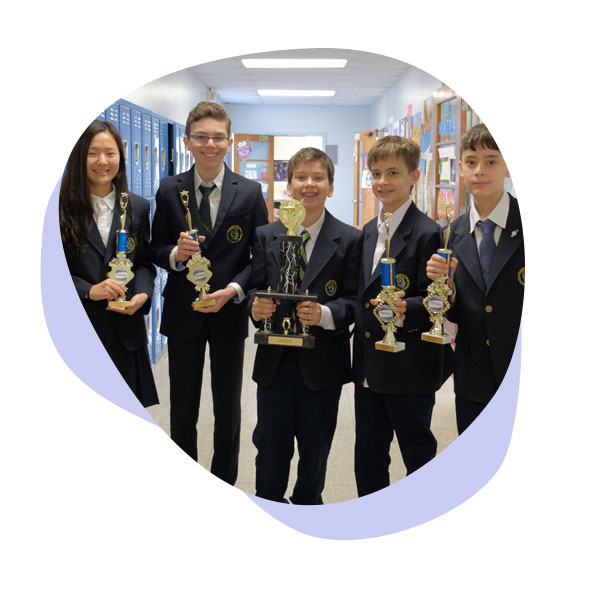 Math
AMC 10/12, AIME, USAJMO, USAMO
2018-2020 Minkyu Son, Andrew Krapivin, David Choi, Aidan Mascoli, Andrew Brahms, & Anthony Kim.
MathCounts
2017-2020 Bergen County 3rd place team
Top 10: Anthony Kim, Andrew Brahms, Aidan Mascoli, Mythreya Dharani
Mathleague
2018 Nationals Top 10: Shailen Shah, Thomas Isernhagen & Andrew Brahms
2016-2020 NJ State Champion (5 straight years)
2016-2020 NJ Regional, 1st place team (5 straight years)
Writing & Arts
Scholastic Art & Writing Awards 2016-2019
Gold Key: Tyler Romeo (Humor and Personal Essay)
Gold Key: Tyler Romeo (Flash Fiction)
Gold Key: Julien Jerkovich (Flash Fiction)
Silver Key: Julien Jerkovich (Short Story)
Silver Key: Josh Kindler (Personal Essay/Memoir)
Silver Key: Tyler Romeo (Humor)
Silver Key: Andrew Markov (Flash Fiction) and Jaime Kim (Flash Fiction)
Honorable Mention: Isabel Stein and Anna Markov (Flash Fiction
Honorable Mention: Shivani Sahu (Humor), Josh Kindler (Personal Essay)
Honorable Mention: Bodhi Mathur and Shivani Sahu (Art)
Young Playwrights Competition
2019 Aiden Mascoli and Matthew Lee
2018 Jia Jia Fu
2017 Andrew Markov and Julien Jerkovich
Engineer Girl Writing Competition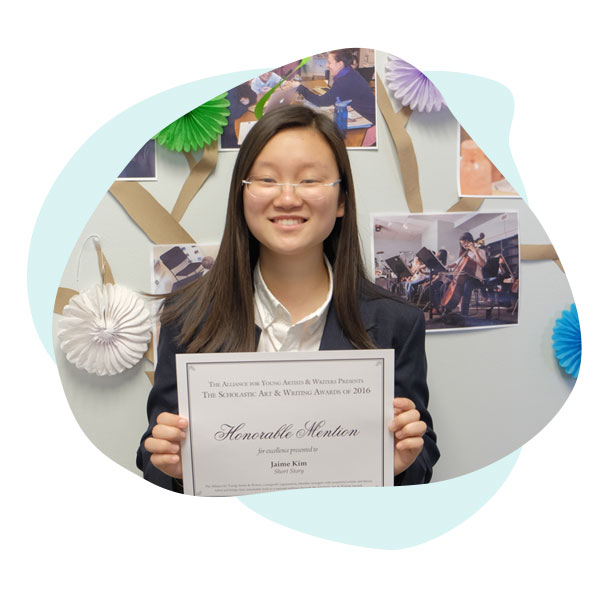 Science
NJ Chemistry Olympics
2019 NJ State Champion, Winner of Stanley Cup and invitation to Tour of Merck Lab
Chemistry Olympiad
2018-2019 Chemistry Olympiad National Exam
NJ Science League
2018 Level II Chemistry

Team: 1st Place State Champion in Chemistry Level 2

2017 Level I Chemistry

Team 4th Place State Champion in Chemistry Level 1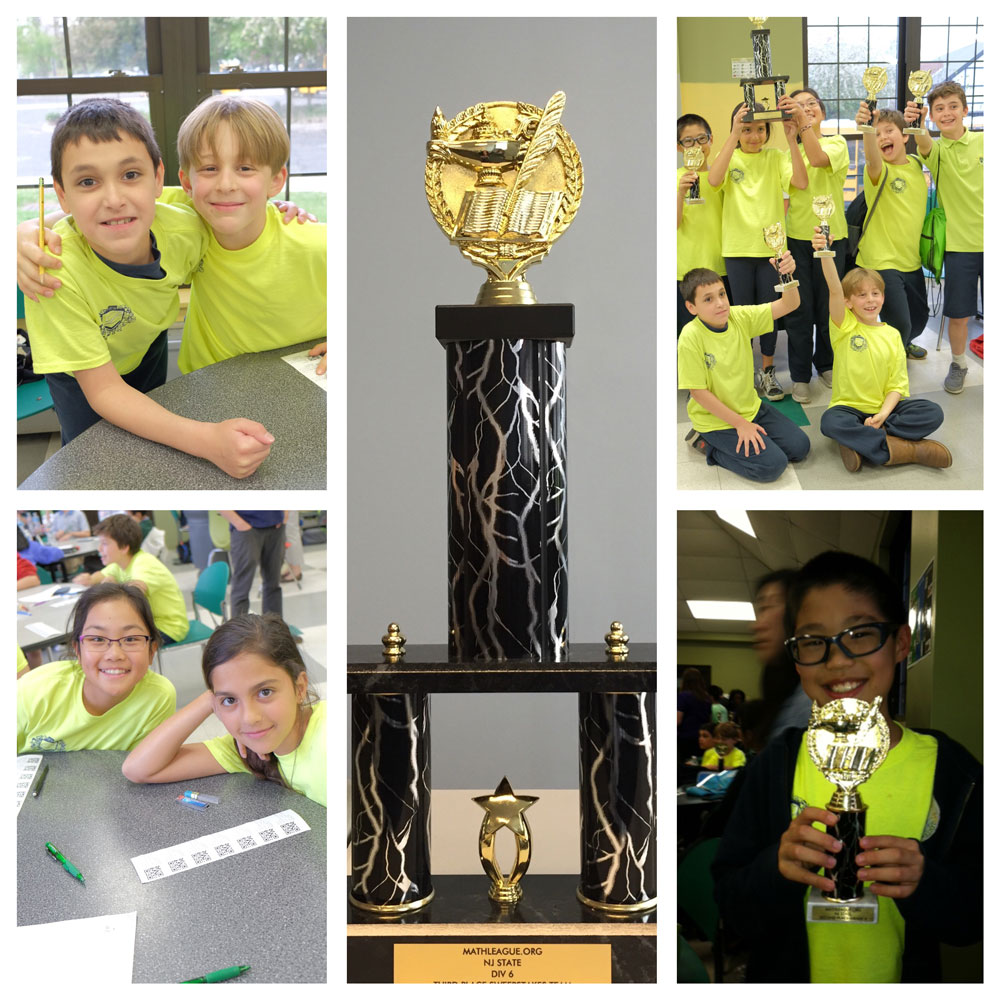 Academic & History Bowl/Bee
Academic Bee
2021--1st Place Regional Finals & National Qualifier
History Bee
Geography Bee
2021 & 2020 National & International Qualifier
History Bowl
Robotics & Computer Coding
FLL Robotics
2019 Mountain State International Invitational

1st place Robot Innovation and Design

2016-2019 Bergen Brickfest Regional Tournament

1st place Research project
2nd place Robot game
3rd place team overall
Zero Robotics
2019 1st place NASA Space Station Coding Competition
American Computer Science League
2016-2019 Elementary division team perfect score